Guaranteed safe checkout:
Orders ship within 5 to 10 business days.
Hoorey ! This item ships free to the US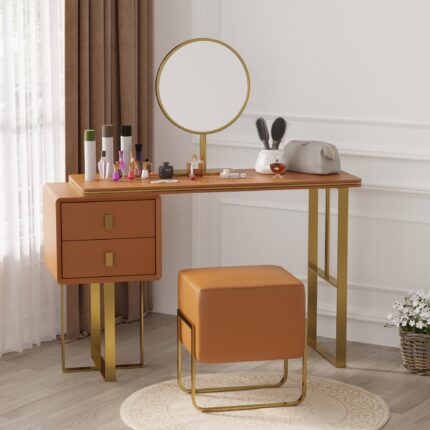 The combination of leather and metal cleverly collides with a luxurious and fashionable style. This gorgeous vanity set is absolutely the ideal gift for your beloved. Perfect vanity set for your daily makeup and styling.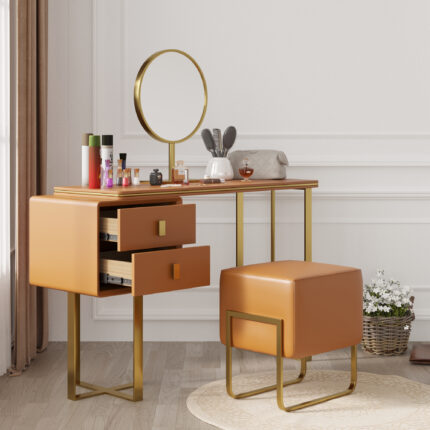 Professional Dressing Room Experience
Create exquisite makeup and leave you a professional dressing room experience at home.The high-definition mirror clearly shows your beauty from a large angle.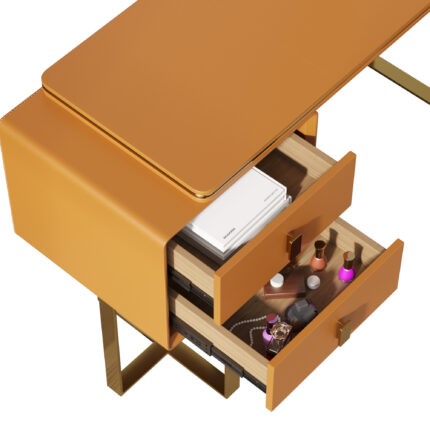 Two storage drawers and a spacious desktop allow you to put all your skincare products, cosmetics, jewelry, and other beauty supplies.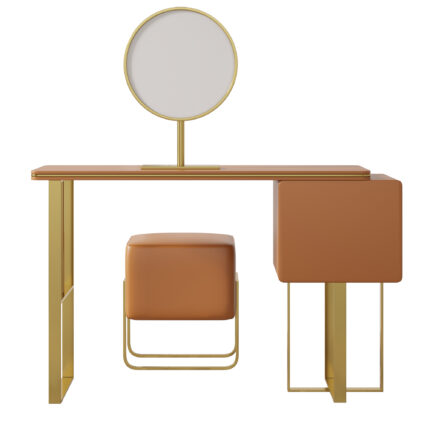 High-quality craft leather, 30% more durable than other leathers on the market, soft and comfortable while sitting and applying your makeup.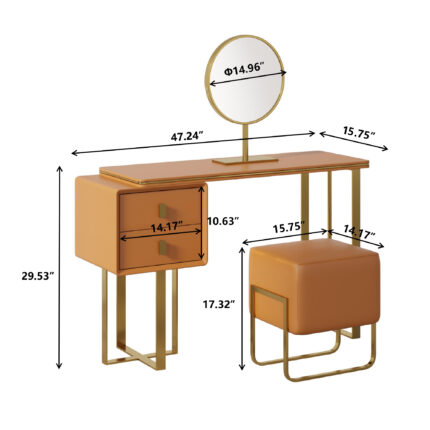 Shipping
We ship the goods from our warehouse in California and with Fedex shipping, most orders should be delivered about 7-12 days if they are available in stock.
Returns
We offer 30 Days hassle-free returns if you are not happy with the item.
We ship from our US warehouse and for the products in stock it takes 5-10 working days.
30 days return after the first day you receive your packages, more details see our return policy